Online payments have so many upsides. But, if you're like most online merchants, you too may have experienced online payment problems in the past. Online payment problems can sometimes be frustrating, especially when your customers are trying to complete an online transaction and the payment keeps failing. Starting an online business is exciting. Ensuring that your online business provides valuable and appealing products or services and then collecting payments easily can be challenging sometimes.
According to a Statista report in 2022, the amount of money people pay online will reach $8.56 trillion annually; this doesn't even account for the brick-and-mortar stores that are starting to adopt online payments as well.
What's the best way to handle online payment problems today? How to avoid the common payment problem? How can you protect yourself from online payment fraud? It's important to know how to solve these problems to keep your customers happy.
You may have never considered these questions, but millions of online shoppers deal with similar issues every day, and it's essential to know how to deal with them quickly and effectively. Here are the five common online payment problems and how to solve them.
Content Index
Common online payment problems with solutions
Problem #1: High checkout abandonments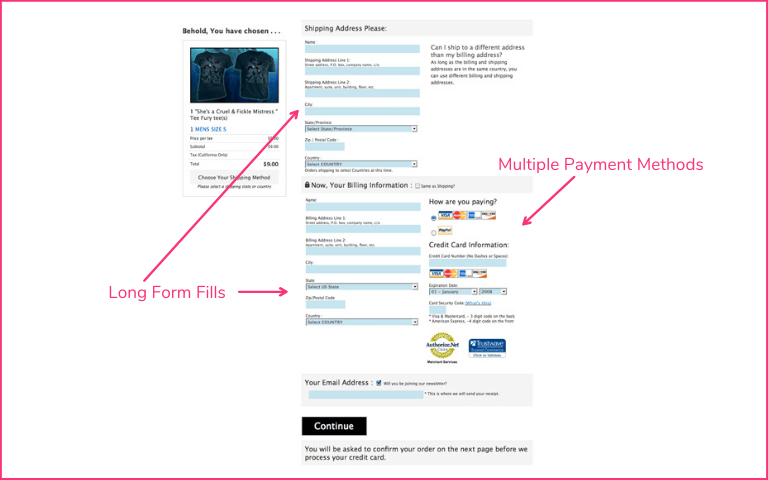 Shopping cart abandonment is one of the biggest issues in the eCommerce industry. According to Forrester research, eCommerce brands lose a staggering $18 billion in yearly sales revenue. Poor payment experience, long forms, non-availability of customer's preferred payment method, forced account creation, and additional costs shown at the later stage of checkout are some of the common reasons for abandonment.
Solutions
One-click checkout experience where customers can buy instantly.
No redirections, OTPs, passwords and other forms of friction.
Offer a personalised checkout where customers only see payment methods relevant to them.
Password-less login where customers don't need to enter OTP or passwords to access their favourite payment methods.
Showcase important order and shipping information through the checkout process
Problem #2: Payment method preferences of customers
Customer preference for paying online is ever-evolving. Every customer may have a different choice of payment method preference. Credit cards, debit cards, Buy Now Pay Later (BNPL), UPI, wallets, net banking, and cash are some of the payment methods that customers prefer. BNPL and UPI are growing fast and becoming customers' favourite modes of payment. But how do you cope with this change and offer relevant, personalised payment methods to customers?

Solutions
To avoid such problems, it's always good to have multiple options for accepting online payments.
You can choose a payment processor that accepts all types of payments.
Choose a checkout solution like Nimbbl, where you get access to the latest payment methods in a single API.
The flow is built in a way where customers can complete the payment with their favourite payment methods without additional clicks or inputs.
This way, you can increase your sales and don't have to worry about losing customers due to problems with online payments.
Below is the Nimbbl's Magik UPI flow, where customers' UPI options are presented automatically without any additional clicks. This flow is 11x faster than the regular flow with 45%+ higher conversions.
Problem #3: Getting paid late (payouts)
Paying your vendors, and sellers and managing cashflows can be a big challenge if the payment settlements don't happen in a timely manner.
Solutions
Business and bank accounts need to be linked for easy fund transfer. Make sure this is done properly while setting up an account with a payment partner.
Set up automatic deposits for larger accounts, so you don't have to worry about manually transferring money each month.
If you find yourself with an online payment issue (or any other problem), contact your merchant services provider immediately for help and advice.
If you're experiencing online payment issues with your gateway of choice, it's best to look for an alternative that offers faster processing times and more reliable payouts.
Look for providers with multiple payment gateways. In case you face any issue with one provider, it should be easy for you to switch over to the other provider without developer or onboarding efforts.
Problem #4: Security issues
One of the most common online payment issues is security lapses. There are multiple reasons why a customer may have trouble with online payments. The first is that they don't trust it – they are worried about identity theft or being tracked. It could also be that they aren't sure how secure their information is, especially if you aren't correctly encrypting it or protecting their data from intrusion.
Solutions
Encrypt your customer's data: If you store customer data online, you need to make sure it is encrypted and protected. If hackers get into your system, they can use that information for identity theft or other malicious purposes. You want to protect your customers from that by keeping their data safe. It would help if you also kept an eye on any new laws about online security and any updates to current laws in your area.
Make sure you have a secure website: The most common online payment problems are related to hacking and phishing scams.
Problem #5: Disputed processes and transactions
One of the most common problems with online payments is when a customer disputes a transaction you've charged on their account. This happens when your customer either claims they never made a purchase or they don't recognise it as such.
This can happen for many reasons but usually occurs for reasons such as you didn't provide them with an invoice at the time of purchase; they forgot about making a purchase; they were overcharged by mistake, or the product was defective, and they want to return it.
Solutions
Send your customers an invoice every time they make a purchase. This way, you'll be able to prove that they authorised each transaction.
Make sure you're charging only for products or services you provide, which will help prevent overcharging by mistake.
If a customer claims they never made a purchase, ask them if they remember making it; if not, their account has likely been hacked, and someone else is trying to use their payment method information without their knowledge.
Remember, if a customer is unsatisfied with their purchase, they can always get a refund or exchange for another product. Make sure you have a clear policy on returns and exchanges in place before you begin selling anything online.
Contact your merchant account provider and ask them how you can prevent fraudulent purchases or disputing customers.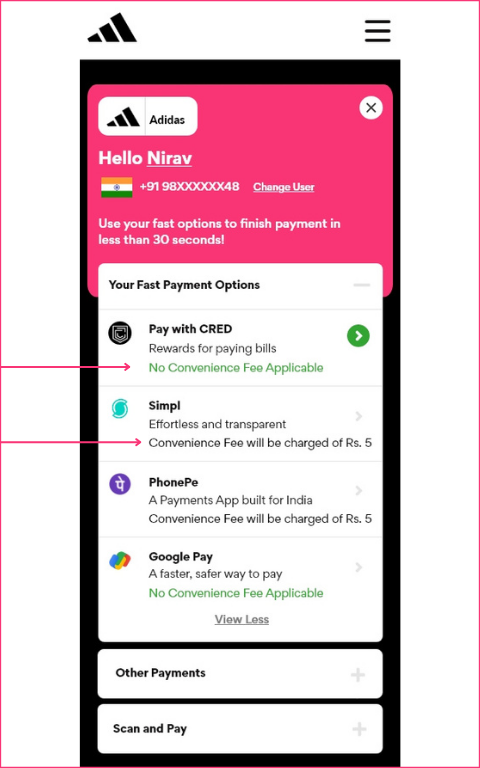 Final thoughts
Paying for goods and services online is easier and more secure than ever. Yet problems with online payments do occur, and they're a real pain when they do. This article will help you recognise common online payment problems and offer some solutions that can help you solve these issues before they impact your business.
If you run into one of these online payment problems today, check out our tips above and try using them to resolve your issue.

FAQs
What are the security issues in the e-payment system?
When your customers pay online, their sensitive data is at risk of being intercepted. Every time they use a debit/credit card or enter your bank account number online, they expose themselves to potential danger. Hackers may steal their information and use it for fraud and identity theft. Protect yourself by using secure Internet payment systems instead of non-secure ones.
Is online payment safe in India?
India is experiencing a surge in online transactions. Online payment in India is safe and secure. However, some common problems are associated with it, which you should be aware of before making online payments. 
Why do online payments fail?
There are several reasons why online payments fail for customers: using an expired credit card or entering an invalid CVV; using an unsupported payment method, or their bank rejecting or declining the payment.
Why do we need online payment?
The internet has gained popularity, and access to it is now almost universal. This means that more and more people are conducting their business online. This also means that more and more people are making payments online. Growth in online transactions has led to an increase in online payment options.