Welcome to Nimbbl Talkies where we delve into the captivating stories of our talented team members. In this edition, we sit down with Jay Kothari, one of our exceptional young backend developers, to uncover his growth journey, his decision to join the fintech space and his experiences at Nimbbl. Join us as we dive into a Q & A session that sheds light on the behind-the-scenes of working at Nimbbl.
Q: When you were looking out for a new job, how did you shortlist the Fintech sector?
A: I was seeking sectors that offered exponential growth for me as a backend developer. During my job search, the rapid growth of online payments due to factors like demonetisation and the COVID-19 pandemic caught my attention. This led me to explore opportunities in the fintech sector, specifically in fintech startups.
Q: What got you excited to join Nimbbl?
A: Nimbbl's product had me captivated, especially when considering its role in the overall eCommerce market. The impact it had on payments, increasing conversions, and simplifying the lives of merchants and developers intrigued me. I discovered Nimbbl on Wellfound and explored their website, where I learned more about the products and features. Engaging in conversations with the team solidified my belief that my experience at Nimbbl would be valuable.
Q: Can you share a memorable experience you've had at Nimbbl so far?
A: Joining Nimbbl was an exciting experience from the start. The company outing which was also my joining party was a great way to kick off my journey here.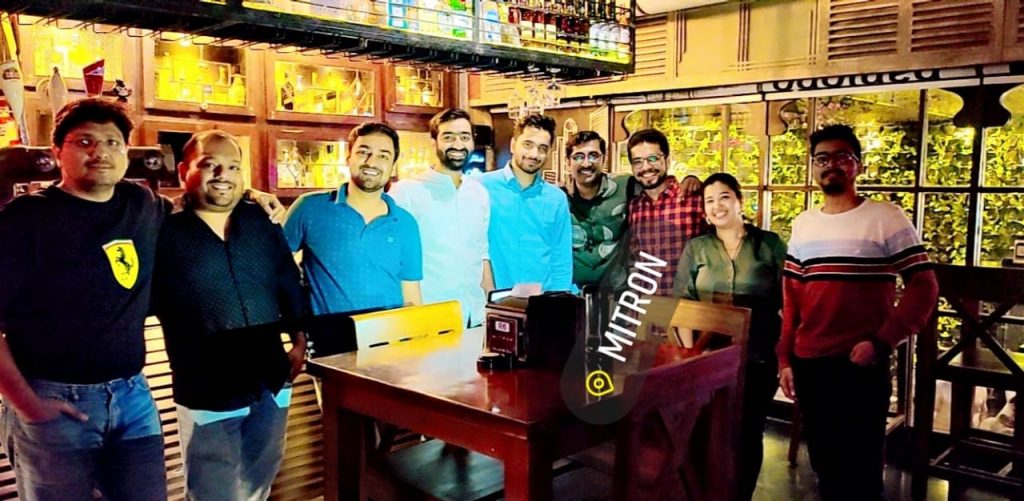 Right from my first month, I was entrusted with key tasks and started picking up new tickets and projects to work on. One of my most memorable experiences at Nimbbl was when I had the opportunity to work on Magik UPI, one of our key features. It was exciting to optimise and scale the feature, ensuring it could support numerous concurrent customers. This experience not only challenged me but also provided invaluable learning opportunities.
Q: What has been your proudest moment at Nimbbl?
A: My proudest moment at Nimbbl was successfully integrating one of India's leading Payment Service Providers (PSP) into our system. This involved close collaboration with the PSP's team as well as our internal team, all within a tight deadline. The experience was a significant learning curve for me and highlighted the collaborative spirit and dedication that define Nimbbl's culture.
Q: Why should someone consider joining Nimbbl?
A: Nimbbl offers an ideal environment for exponential growth. It is the perfect place for individuals seeking continuous learning and looking to go beyond simple API integrations. At Nimbbl, you gain real-world experience by working on APIs and products used by thousands and millions of customers concurrently.
If you're eager to understand how system architecture works, thrive in a fast-paced environment, and learn to scale things effectively, Nimbbl is the place to be.
Q: Is Nimbbl the right fit for everyone?
A: Nimbbl may not be the right fit for someone who prefers an easygoing and laid-back environment or isn't keen on keeping up with the latest tech stack. At Nimbbl, every day presents new challenges, and the margin for error is small. It requires individuals who can think critically and adapt quickly, as precision is of utmost importance.
Q: This or That – What are your preferences?
Physical notes or digital? Physical ?
Camera on or off? Camera off any day! ? ❌
Standing or sitting at a desk? Standing desk ??‍♂️?
Q: If you could write a book about your life, what would the title be?
A: "Learn and Grow Every Day"
Q: What do you do beyond work?
A: Beyond work, I indulge in my passions for chess and exploring new places. I enjoy playing chess on ChessBase, and on weekends, I love exploring different areas in Mumbai.
Feeling inspired by Jay's story? We invite candidates to explore working with our diverse team members in our engineering and other functions. Check out our careers page: https://nimbbl.biz/careers