A question asked nowadays by new digital consumers to online banking is: "What is UPI?" We all use it, but most of us do not know exactly what it is. Whenever we make a payment – either on an eCommerce website or at a retail store – we choose between different payment methods. Earlier, the payment methods were cash, credit and debit cards or net banking, but now there is an option to pay by UPI. Although you may use it frequently without a second thought on multiple apps, have you ever felt curious about what UPI ID is? What is the full form of UPI?
Content Index:
UPI is a way of instantaneous real-time transfer of funds between two bank accounts through a mobile platform made possible by the Unified Payments Interface – UPI. It is a facility that allows you to send or receive money to peers or to businesses without exposing your bank details. The Reserve Bank of India (RBI) and the Indian Banks' Association worked together to form the National Payments Corporation of India (NPCI), the organisation responsible for implementing this idea.
Pull and push payments, using the virtual address, give an additional layer of protection since they do not have to provide sensitive information like their card details, account number, IFSC code, etc.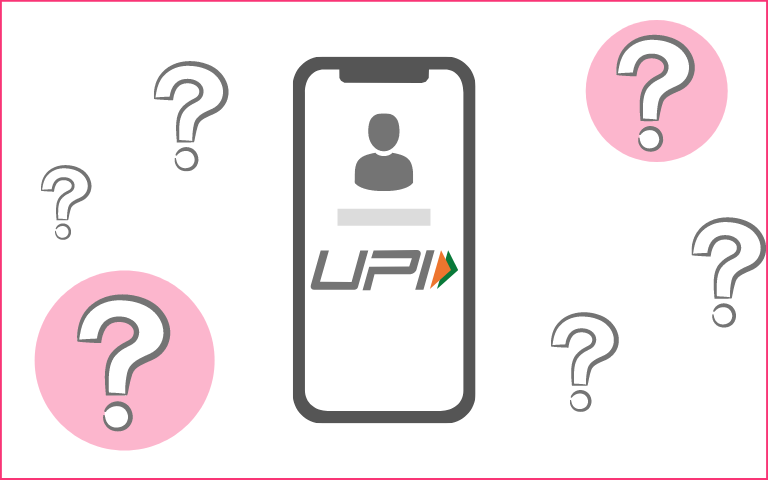 UPI makes payments to merchants (p2m) or payments to an individual/peer (p2P) with a single application or in-app payments possible. In the offline world, you can scan the QR code to transfer money. In the case of online payments, you can use their UPI ID or the UPI apps. UPI payment is one of the most convenient solutions to the Cash on Delivery problem, eliminating the need to rush to an ATM or provide an exact amount. Read on to find out what is UPI, what is a UPI account, what a UPI ID is, its components, and how it works.
History of UPI
To break down what a UPI account is, let's look back to when UPI started. UPI was the first concept to be introduced in India as a part of the Green Initiative. It was trialled by the NPCI in 2016 and officially launched by Raghuram G. Rajan, the erstwhile governor of the RBI. It was supported by 21 member banks. The target audience for UPI includes everyone who transfers money using digital means, like credit cards or bank transfers. As per the latest data released by the National Payments Corporation of India, 4.52 crore UPI transactions were made in February 2022, with retail transactions amounting to worth 8.27 lakh crore in the month.
Why is UPI revolutionary?
Money transfer through mobile devices is available around the clock, 24×7, 365 days a year. A single mobile application can be used to access several bank accounts. While complying with the regulatory guidelines, UPI offers the powerful feature of seamless one-click checkout, which is quite convenient. Thanks to this, today, a substantial demographic in India has gained considerable knowledge regarding what UPI payment is and even UPI's full form. Consumers are increasingly using it to transfer money, pay bills, and make merchant purchases.
What is UPI ID or VPA?
UPI ID is a critical component in understanding what UPI code is and how it works. A UPI ID or VPA (Virtual Payment Address) is a unique address associated with a user linked to their UPI account. The address links to their bank account but is different from their bank account number. Anyone can send or receive money using a UPI ID without exposing their personal information or bank account.
UPI payments have the benefit of not requiring extra transaction fees, and the recipient will only be able to see your UPI ID when you send money to them. It saves the hassle of filling in the beneficiary account numbers and other personal details every time someone wants to make a payment. Similarly, you don't have to reenter your bank account information every time you pay someone. UPI-enabled apps may make and request payments via UPI ID/code or VPA.
A UPI ID or VPA can be of the form: xyz@okbank, where 'xyz' is the prefix that can be your name, mobile number, or the first half of your email ID, and @okbank refers to your bank. They are usually your bank's initials (e.g., @oksbi) or a shortened form (e.g., @okaxis). Therefore, in a UPI ID or VPA like 'janedoe@oksbi', 'janedoe' refers to the person's name or email ID or can be the mobile number.
What is UPI PIN?
When you add a new payment account or conduct a transaction, you must enter your UPI PIN. The first time you connect to a bank account, you'll be prompted to create a unique UPI PIN. It is a unique digit combination required to authorise payments. Using Google Pay, PhonePe or other UPI-enabled apps, you may also modify your UPI PIN.
What are the Features and Benefits of UPI?
UPI enables real-time money transmission using a mobile device around the clock every single day of the year.
It simplifies accessing several bank accounts with a single mobile application.
Pull and Push payments, using the client's virtual address, give an additional layer of protection since the consumer is not needed to provide sensitive information such as their credit card number, bank account number, or IFSC code, among other things.
It allows you to check your account balance as well, for which you must enter your UPI PIN.
How does UPI work?
Understanding the working of UPI is a step towards fully understanding what UPI is. You can request or make payments using just the UPI app, making money transfers extremely convenient. For example, you have selected a few items in your cart on a popular eCommerce platform. Now, you want to use UPI to make the payment in a standard flow.
Simply select the option 'Pay by UPI' on the payment page.
You will be asked to enter your preferred UPI ID / VPA in a text box.
UPI ID is used to make or receive payments through any kind of UPI-enabled app or platform.
Once you have entered your UPI ID, you will be sent a notification on your bank app to make the payment.
Review the details given on the pre-confirmation screen of the app to ensure that the UPI details are entered correctly. Once you have confirmed the details, make the transaction.
With Nimbbl's Magik UPI, the hassles of entering or remembering your UPI ID are taken away. It is a feature that enables faster payments and higher conversions. Read more on Magik UPI in the latter part of this article. Here's the Magik UPI flow:
How to register with UPI-enabled applications?
You can install your bank's UPI-enabled app from Google Play Store, App Store, or your bank's website.
When you create a profile, you must provide your name and email address and set a new PIN.
Linking your UPI account to your bank account can be done using the "Add/Link/Manage Bank Account" option.
Step 1: Generating UPI PIN
Enter your bank account information onto an online form to begin the generation of the pin required for the payment purpose.
Then the user clicks one of the options given.
Step 2: Generating and Changing M-PIN
The issuer bank sends an OTP to the user's registered mobile phone.
The user must now enter their debit card number and expiry date.
To create a new UPI PIN, the user must first input the OTP and then type in their selected numeric UPI PIN.
Notifications about pin generation are sent to the consumer.
UPI feature apps in India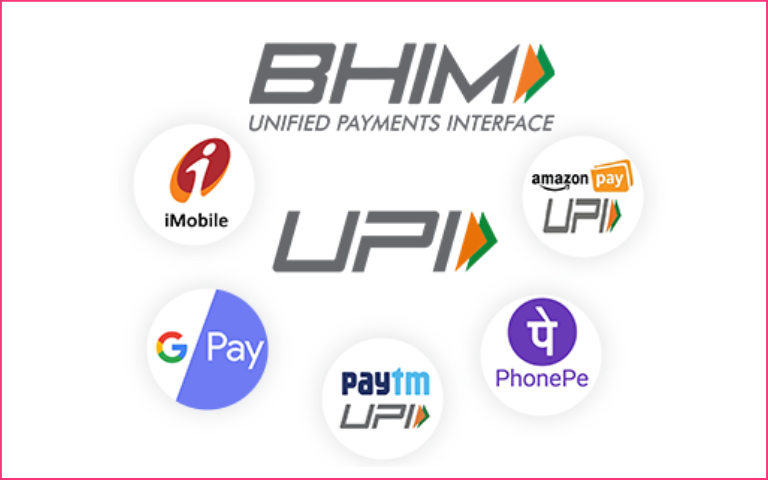 Google Pay
Google has always been a leader in technological advancement and operational effectiveness. NFC, or Near Field Communication, is a key component of Google Pay, making it the most popular app for this purpose.
PhonePe
For the first time in India, PhonePe, which Flipkart later acquired, offers UPI-based payment processing. A variety of cashback and incentive programs are available.
Paytm
Paytm is India's most popular digital payment app. Because of this, it has the distinction of being the most used UPI app in India, available on both Android and iOS devices. Creates a Paytm Payment Bank account after KYC verification is complete.
CRED
CRED Pay is a partnership between CRED and RazorPay. One-click payment and repeat purchases can be done using CRED coins.
BHIM
BHIM or Bharat Interface for Money is the official UPI app developed by the NPCI itself. The app has a simple design and user interface. Fund transfer can be done using VPA, bank account number, QR code, or IFSC code.
Amazon Pay
Even though the UPI feature in the Amazon app was launched recently, it is quite popular. Any user with an Amazon ID can make payments to external websites and merchants. They can also use it to make payments on the Amazon app with easy instalment options. Easy for Amazon merchants and shoppers to send and receive payments.
Banks that Provide UPI In India
All major banks in India support UPI. Let's take a look at them –
State Bank of India (SBI Pay)
Punjab National Bank (PNB UPI)
HDFC Bank (HDFC Bank MobileBanking)
ICICI Bank (iMobile)
Bank of Baroda (Baroda MPay)
United Bank of India (United UPI)
Axis Bank (Axis Pay)
Union Bank of India (Union Bank UPI)
Bank of Maharashtra (MahaUPI)
UCO Bank (UCO-UPI)
Vijaya Bank (Vijaya UPI)
Yes Bank (Yes Pay)
Federal Bank (Lotza)
South Indian Bank (SIB M-Pay)
Karnataka Bank (KBL Smartz)
UPI for Businesses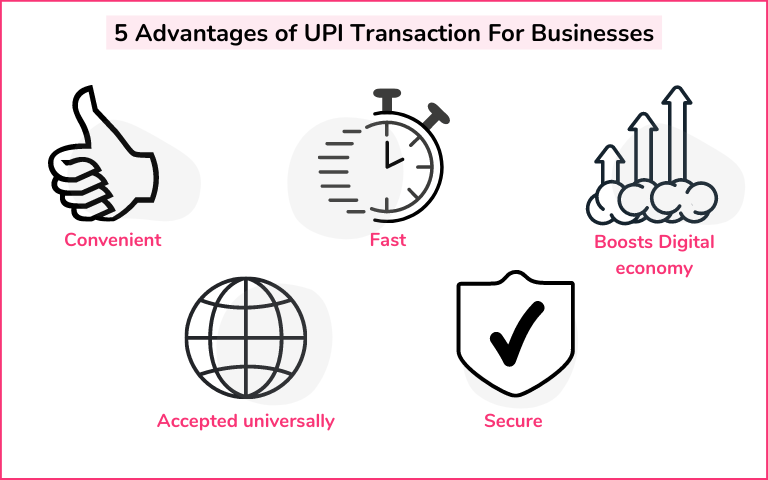 UPI is an essential platform for businesses that wish to make and receive payments without the problem of multiple logins. As we've already mentioned the benefits of UPI payments for business, let us talk in detail about how Nimbbl Magik UPI offers a solution to UPI payment-related obstacles. Here's a brief look at a few of them:
Some users may not be fully familiar with UPI yet. Hence, they are unsure if they indeed have a UPI ID.
Consequently, users may have to sift through several apps to find their UPI ID.
Moving away from the payment page to switch to a UPI-enabled app may result in payment failure and losing the shopping cart items.
eCommerce sites usually have a payment and checkout timer. Another significant problem is elapsing this checkout time and dropping off the site. The latter can also happen due to accidentally shutting down the browser, refreshing the page, or entering the incorrect UPI ID.
The above payment issues result in a loss of revenue for enterprise owners.
The solution is Nimbbl Magik UPI, for faster UPI transactions without any customer inputs.
How Magik UPI benefits you?
First and foremost, Magik UPI does not require new technology integration for customers pre-built with Nimbbl's checkout or through APIs.
It offers an app-like experience even on browser payments, with no effort required from the customer's end.
The interface prevents the customer's common UPI issues, like accidental payment cancellations, closing the browser, or incorrect UPI ID entry.
Magik UPI also significantly reduces the payment time down to a few seconds. This bypasses common pitfalls like customers changing their minds about using your website due to a staggering transaction period.
How does Magik UPI work?
Magik UPI is a supremely handy UPI feature that benefits online businesses by offering universal UPI support with top UPI apps along with a 1-Click Checkout. These are the three simple steps involved:
Customers land on the checkout page, they are presented with their UPI IDs.
They can choose one UPI ID for completing the payment.
They approve the payment on their UPI app.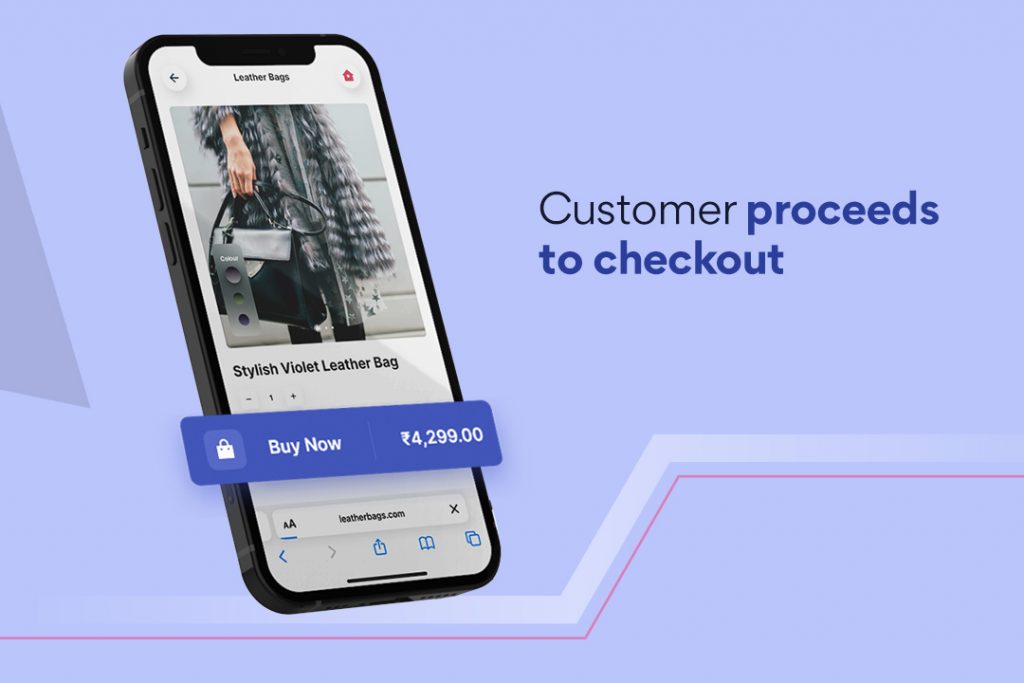 Final Words
UPI has gained so much popularity in the past few years. What started as a part of the Green Initiative has now become a popular and convenient payment mode. It is no wonder that the benefits of UPI payments have attracted many business holders and common people towards it. You can find ample people using UPI to transfer money to a merchant or a friend. With all the leading banks and applications using UPI, it is important to understand what is UPI, its technicalities, and the best way to integrate it into your business.

FAQs
1. Who initiated UPI?
UPI is an initiative by the National Payments Corporation of India (NPCI), the Indian Banks Association, and the Reserve Bank of India.
2. How successful is UPI?
From 2021, when 3,800 crore UPI transactions were performed, amounting to Rs 73 lakh crore, in 2022, about 452 crore transactions were conducted in February alone, for transactions worth Rs 8.26 lakh crore. It's fair to say that UPI is widely accepted in the country the number of transactions is bound to increase much beyond this number. 
3. Is there any weekly limit for a UPI transfer?
The UPI system has a daily transaction limit of Rs. 1 lakh per day.
4. Are UPI payments secure?
UPI payments are secure like any other payment method. UPI payment platforms ask for users' authentication through their unique UPI ID and UPI PIN. These IDs and PINs are set up by the user and must remain confidential.
5. What are the charges/fees of UPI?
Though the government has announced that UPI payments will not have changes, banks have made some improvements to prevent fraudulent activities. As per the banks, they would ask for Rs 2.50 per transaction below or equal to Rs. 1,000 and Rs. 5 for transactions above Rs. 1000, excluding the GST.
6. Can I use UPI to pay my credit card bill?
Yes, you can use UPI to pay your credit card bill. Visit your credit card application and pay using the attached UPI method linked to your bank.